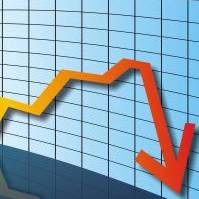 Supermarket price wars and the falling cost of petrol last month helped push inflation down further from its peak, official figures revealed today.
However, the figures still mean prices are rising fast, just not as fast as previously.
The headline rate of Retail Prices Index (RPI) inflation, which includes housing costs and is seen by many as being more representative, fell to 5.2% in November from 5.4% in October.
The Consumer Prices Index (CPI) rate of inflation, the official Government measure, fell to 4.8% in November, the Office for National Statistics (ONS) says, compared to 5% the previous month.
The cost of food and non-alcoholic drinks rose at its lowest rate since July 2010 after supermarkets launched aggressive price wars and a strong harvest saw the price of fresh vegetables and bread fall.
A 1p per litre fall in the cost of petrol between October and November also helped ease the burden on cash-strapped consumers who had been hit by a 1.8p rise a year ago.
The warm weather during the month also prompted retailers to put on promotions on clothes to drum up trade, with coats and jumpers seeing falls in prices.
But a utility tariff hike from big six supplier EDF continues to pile pressure on consumers, who are still struggling to cope with average wage growth far below the rate of inflation.
The cost of alcohol and tobacco also saw a record rise for an October to November period, mainly driven by red wine price hikes.
Inflation peaked at a three-year high of 5.2% in September and the Bank of England expects it to fall back to its 2% target over the next two years.