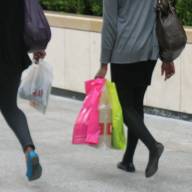 Consumers with gift cards for fashion retailer Peacocks can no longer use them as the company has gone into administration.
What's more, not only can you no longer use gift cards, but refunds on returns will no longer be given, even on faulty items.
The potential saving grace is if the troubled firm's administrator finds a buyer, though it is unclear if that will happen, and if it did, what your rights would be.
Key Points
Peacocks went into administration last week
Stores still trading, but gift cards no longer accepted
Refunds to be refused
Peacocks went into administration last week, with debts of £750m. All its stores and concessions remain open and its website continues running while a buyer is sought.
Below are your rights on gift cards and returns.
Gift cards
No gift cards, gift vouchers or credit vouchers will be accepted by stores, whether these are Peacocks-specific or third-party shopping vouchers.
Peacocks' administrator KPMG also says it can't speculate on whether or not vouchers will be redeemable if a buyer is found.
A KPMG spokesperson says: "Peacocks is not in a financial position to accept vouchers.
"Voucher holders will count as unsecured creditors and can complete a form to submit their claim, available on the Peacocks website. But, unfortunately, due to the financial situation at Peacocks, they are likely to see a nominal return."
If you have a Peacocks gift card or voucher, you can make a claim to get your money back by downloading and filling in a form on the Peacocks website, and then posting it to the address listed.
According to Trading Standards, gift cards' terms and conditions can be revised when a company goes into administration under insolvency law.
It is also unclear whether gift cards are covered by Section 75 of the Consumer Credit Act, whereby if you've spent £100 or more for an item on a credit card, lenders are jointly liable with retailers if something goes wrong. The Office of Fair Trading says gift cards are a "grey area".
MoneySavingExpert.com consumer products analyst Archna Luthra says: "In the past, retailers have accepted 50% of the face value of gift cards. So while it's legal, for Peacocks to offer nothing is disappointing.
"If you've lost out, apply to be a creditor but don't hold your breath – you'll be at the bottom of a long list waiting for cash."
Returns
Peacocks will no longer process refunds on unwanted or faulty goods, whether these were purchased before or after 19 January, when KPMG was appointed. It says this is down to the "severity" of the firm's plight.
Consumers can still exchange goods if they have a valid receipt and the goods were purchased during the previous 28 days from a Peacocks store. But if the exchange item is of a lower price, the difference will not be refunded.
If you purchased faulty goods before 19 January you can submit a written claim to the administrator in the hope of getting some money back as a creditor, though this is unlikely.

Those with faulty goods bought after 19 January are advised to ring a special Peacocks helpline: 029 2027 0800.
In the unlikely an individual item cost over £100, which was bought on a credit card, the card company is jointly liable with the retailer. So if goods are faulty and you would have had a return right within the store, your credit card company should refund you.