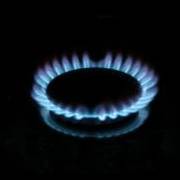 Households have been warned not to expect huge price falls if the big six energy firms cut costs.
Speculation has been mounting of an imminent drop, with strong rumours British Gas is considering a reduction, on the back of falling wholesale costs – the price energy firms pay for the gas and electricity they sell to us.
Energy analyst firm Utilyx says wholesale gas prices for firms buying energy now to sell to us in summer have fallen 22% since September.
While British Gas says it won't comment on the speculation, pressure is nevertheless mounting on it and the other giants (EDF, Eon, Npower, Scottish & Southern and Scottish Power) to cut costs, but analysts have warned consumers not to get too excited.
Co-op has confirmed it will reduce prices on 1 February while fellow minnow Ovo cancelled plans in December for a January price rise on the back of falling wholesale prices.
How firms' buying affects prices
Andrew Horstead, from Utilyx, says the reason any price cuts may not be huge, or as swift, is because big firms buy their energy differently to the likes of Co-op and Ovo.
Smaller firms tend to buy their power much closer to the time they sell it to us so can react quicker to wholesale falls.
Larger firms often buy well in advance so may have already bought much of the energy they are due to sell to us over the coming months.
Horstead explains: "The recent drop in wholesale prices has seen some of the smaller companies cancel or even lower their energy tariffs and under pressure we could see a similar response from the 'big six'.
"However, any decrease will be a token gesture rather than anything meaningful as suppliers will have bought the lion's share of their requirements for this winter and summer already and much of this will have been at higher prices than we are seeing today. Any price decrease will be welcome nonetheless."
Mark Todd, from price comparison site Energyhelpline.com, says: "A reduction of any sort would be welcomed by millions of customers who have been fighting a losing battle against shrinking disposable incomes and a seemingly relentless rise in the cost of living.
"A fall in electricity and gas bills could happen before the winter is out but we also need to strike a note of caution, as in the past, falls in wholesale prices have not meant similar percentage drops for residential ones."