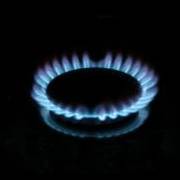 Poor families struggling to heat their homes this winter are not getting the help they need from energy suppliers, a charity warned today.
The Government's scheme for help with bills currently reaches just 3% of families at risk of fuel poverty, because energy companies have not committed enough funds this year, according to Save the Children.
Key Points
Poor families not getting enough help with energy bills
Warm Home Discount scheme suffering funding shortfall
Campaign calls on energy firms and Government to fill funding gap
Some 800,000 of the poorest families qualify for a £120 discount on fuel bills under the Warm Home Discount scheme, the charity says, but a "huge" funding shortfall means only 25,000 families will get it, it adds.
The Warm Home Discount is paid by electricity suppliers.
Its No Child Left In The Cold campaign is calling on energy companies and the Government to fill this funding gap, so all families eligible for the fuel discount receive it.
Companies also need to promote the scheme better to low income families, a spokesman says.
Chief executive Justin Forsyth says: "It's unacceptable that 97% of the UK's poorest families who need help heating their homes this winter will get nothing because energy companies have not put up nearly enough money.
"Without this help the choice for parents is stark: cut back on food, get into debt or risk their children's health because they can't afford to keep them warm. The scheme urgently needs millions more from the energy companies, or the cost will be counted in children's futures."
How the scheme works
The charity says the scheme grants a rebate to eligible households of £120 in the first year (that is, winter 2011/12), £130 in year two, £135 in year three and £140 in year four on their energy bills.
But it is "fundamentally flawed" because it does not require the energy companies to provide enough funding to support all households on low incomes and at risk of fuel poverty.
Those eligible include some pension credit recipients and others deemed to be in vulnerable groups, as defined by their electricity supplier.
"Despite research which shows that the risk of living in fuel poverty is almost the same for low income families as it is for pensioners, the Government has decided that only poorer pensioners will form the 'core group' automatically eligible for support," it says.
"The 'broader group' are eligible for, but will not automatically receive, the discount because payment is at the discretion of each energy company.
"In effect, because most energy suppliers have a cash-limited amount to offer the broader group, the Warm Home Discount will operate on a first come, first served basis."
Suppliers are required to spend annually, in aggregate, £250 million in 2011/12 rising to £310 million in 2014/15, and the Government estimates the scheme will be worth £1.1 billion from 2011 to 2015, helping around two million households.
Lack of funding
"A large proportion of the funding will be taken up by those in the core group (namely, those in receipt of pension credit)," the charity says.
"To ensure all families eligible for cold weather payments (predominantly made up of low-income families with children under five or a disabled child) receive the Warm Home Discount this year, the amount of money available would need to increase by almost £100 million.
"We're calling on the energy companies to guarantee that the Warm Home Discount will be paid to all families eligible for cold weather payments and to find additional funding for this if required."
A poll commissioned by the charity showed that many of the parents surveyed were considering choosing between paying for food or fuel this winter.
Nearly a third of those polled said they would not be able to afford their winter energy bills, and almost half (45%) said they were considering cutting back on food in order to pay their energy bill.
Only 9% of parents on the lowest incomes in this survey said they had heard of, and were planning to apply for, the Warm Home Discount.