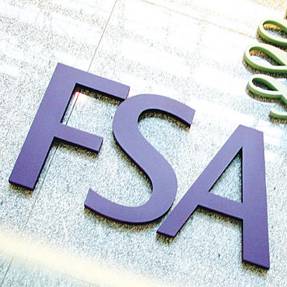 The new system of financial regulation must help consumers by promoting competition and better communication so it does not repeat the "shortcomings" of the Financial Services Authority (FSA), a committee of MPs said today.
The Treasury Committee says the FSA is "dominated by a box-ticking culture" and has been unsuccessful in protecting people from "spectacular" regulatory failures such as the mis-selling of payment protection insurance (PPI).
Key Points
FSA has failed to protect consumers says new report
Mis-selling of PPI is an example of its regulatory failure
FCA is an opportunity to create something better
It says the Government must put competition "at the heart of the new regulatory framework", ahead of the drafting and publication of the Financial Services Bill this year.
Treasury Committee chairman Andrew Tyrie says: "The plain fact is that the FSA did not succeed in protecting consumers from spectacular regulatory failures.
"The mis-selling of PPI and endowment mortgages are just two examples.
"The FSA is not only expensive, for which the consumer always pays, but many have told us that it has also become bureaucratic and dominated by a box-ticking culture. The creation of the Financial Conduct Authority (FCA) is an opportunity to create something much better."
The report focused on the FCA, a business regulator which is to form part of the new system.
It says the FCA must have more reliable estimates of its own cost-effectiveness and be more accountable to Parliament, as well as communicating better with the financial services industry.
PPI mis-selling
The FSA, a "super regulator" set up in 1997 to supersede various bodies, recently said that more than £1 billion was paid out in the first 10 months of 2011 to customers complaining about PPI.
Consumers took the insurance out to help repay their loans if they fell ill for a long period or became unemployed, but a widespread mis-selling scandal emerged.
The Financial Ombudsman Service is expecting to have to clear up a record number of PPI cases this year and has said it is "disappointing" that a significant number of consumers are still waiting for businesses to tackle their complaints.
The Treasury opened a public consultation on the new financial regulation plans in July 2010, with the creation of the FCA being among the proposals.
It announced an inquiry into the FCA in September 2011 to ensure the body's objectives will be "clear and appropriate".