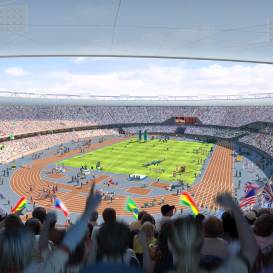 Sports fans who no longer want their London 2012 Olympics or Paralympics tickets can sell them from today.
They can offload them via the official Olympics ticketing system at face value until 3 February.
The first round of the London 2012 ticketing process saw many consumers applying for numerous tickets in the hope of getting their hands on at least one set.
So the resale opportunity may help those who got too many.
Of course, this also gives anyone who missed out on tickets the chance to buy some. These tickets will be sold on a first come, first serve basis.
However, the official London 2012 tickets site has struggled badly today under the weight of numbers so you'll need to be patient if it crashes or takes an age to load.
How to get rid of unwanted tickets
Sign into your online London 2012 ticketing account and select which tickets you want to resell.
Once done, you will receive email confirmation, at which point they will become void.
If your tickets have been resold you'll receive an email, which will also include details of when to expect your money back.
If your tickets haven't sold by 6.01pm on 3 February, you'll get an email letting you know. These tickets will become yours again.
Will I get fees back?
If all the tickets you originally bought are sold, you will be refunded your delivery charges.
If there are any tickets you don't sell remaining in your account, they will be delivered in the summer so delivery charges won't be refunded.
The £6 delivery charge is the only additional fee applied when buying tickets.
How to buy tickets
It's on a first come, first serve basis. It's worth checking the site between now and 3 February as tickets could be uploaded by sellers at any time.
Buying is open to anyone. If you already have a London 2012 account, just log in to buy. Payment will be taken five to ten days from when you purchase tickets.
If you are successful, but then decide you no longer want the tickets you will be able to sell them in spring, at which point there will also be the opportunity to buy tickets again.