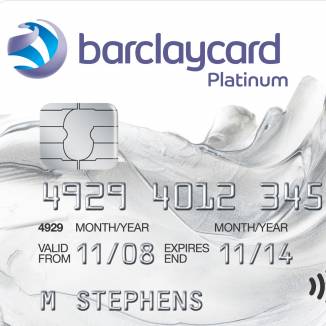 Barclaycard has apologised after many of its customers who took out a credit card offer that was supposed to net them £100 in February failed to pay out.
The UK's largest credit card firm says customers who applied for the 11% cashback offer on its Platinum card on spending up to 31 December last year, up to a maximum £100 cashback, will get their money by March, if it hasn't already appeared.
Customers qualified for the deal, which we featured in our weekly email in mid-November, if they transferred at least £100 from another card.
The cashback should have been paid on their February statement but we have received numerous complaints by email and on our forum from those who say the money did not appear this month.
Colin Brown, from Essex, emailed us to say he had not been awarded his cash, but Barclaycard paid him £100 as soon as we passed on his complaint.
A Barclaycard spokeswoman says: "While the vast majority of customers received their cashback in February as expected, there is a group of approximately 200 customers who qualified for the offer, but are yet to receive their cashback.
"This is due to an operational issue, and these customers will receive their cashback in March and we apologise for any inconvenience caused. We will always honour the offers we make to our customers and we thank MSE for bringing this issue to our attention."
Barclaycard stresses customers don't need to take any action but says they can email webrelations@barclaycard.co.uk with any questions.