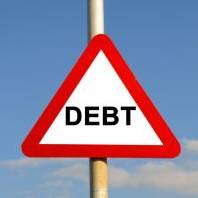 Vulnerable people in England and Wales could get better protection from bailiffs after the Government revealed plans to change the way they are regulated. However, critics say the measures don't go far enough and could even cost debtors more.
The proposals include the setting out of how and when heavy-handed tactics can be used to enter premises and reiterating that the use of force against people is outlawed.
They also state bailiffs must withdraw when only a child is present.
Justice Minister Jonathan Djanogly says a clampdown on bad practices will help protect the vulnerable and ensure bailiffs carry out their work professionally.
Key Points
Government wants clamp down on bailiffs' bad practices
Aim to give vulnerable people better protection
Doesn't go far enough, say critics
New standards to ensure bailiffs are fit to operate could also be brought in.
The Ministry of Justice, which has launched a consultation on the new rules, says for too long there has been no formal protection against aggressive bailiffs, and it is determined to stamp out rogue practices.
Djanogly says: "Too many people have experienced intrusive, expensive and stressful bailiff action and more often than not the public do not hold bailiffs in high regard, despite the fact most bailiffs carry out their work professionally.
"Last month we announced the first stage of reforms with new national standards and we are now unveiling plans for legally-binding changes that will clamp down on bad practices.
"We want to restore balance to the system, improve clarity for both debtors and creditors, strengthen protection for vulnerable people and ensure that individuals, businesses and the Government are able to collect the debts they are owed in a way that is fair and regulated by law."
The consultation on the legally-binding code, which includes new rules around the modes and times of entry, which goods are exempt, and what fees bailiffs can charge, lasts until 14 May, with the Government due to publish its response in October.
Not impressed
Not everyone is happy with the new rules.
Gillian Guy, chief executive at national charity Citizens Advice, says: "This review falls far short of protecting people in financial difficulty from the excessive and unfair practices carried out by bailiffs.
"While the re-coding of the law on bailiffs is welcome, without an independent regulatory body to oversee the bailiff industry, these reforms are unlikely to deal with the serious problems that we continue to see.
"We're also disappointed at proposals which will lead to a massive increase in bailiff fees for enforcing council tax debts. Almost 70% of enquiries Citizens Advice Bureaux receive about bailiffs relate to council tax debt.
"The review does nothing to stop bailiffs in England increasing their fees for families already in dire straits from £42.50 to over £300.
"Jonathan Djanogly must offer squeezed households more protection."
How to handle bailiffs
Here are some tips from charity National Debtline about what you should do if confronted by a bailiff.
As a general rule, if the bailiffs have not been into your home before to collect this debt, they have no right to come in. They cannot break in and you can choose not to let them in.
By law, the police should not force you to allow a bailiff in. Bailiffs will sometimes call the police and ask them to force you to let them in, though some policemen and women are unaware of the complex laws and regulations involved so ensure you're clear on your rights.
Don't sign anything. If the bailiff leaves papers for you to sign and return, you do not have to do this. You don't have to sign agreements posted through your door either.
Except in rent arrears cases, bailiffs cannot take goods which are rented or hired or that belong entirely to someone else. This includes goods on hire purchase agreements.
For more information, National Debtline says it's best to call the charity for advice on 0808 808 4000.