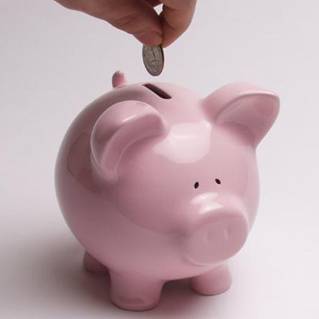 The Isa savings system should be revitalised to help shelter beleaguered savers and struggling first-time buyers from taxation, campaigners have said.
Savers have been experiencing the "perfect storm" of an all-time low bank rate giving them little real return on their cash pots, combined with high living costs and tough employment conditions.
From April, you can invest £11,280 in a stocks and shares Isa, and you can save up to half of this allowance (£5,640) in a cash Isa.
But Nationwide Building Society is calling for Chancellor George Osborne to raise the cash Isa limit to £11,280, double the upcoming limit, to help savers concerned about the erosion of their income caused by inflation, as well as first-time buyers trying to save a typical 20% deposit.
Graham Beale, Nationwide chief executive, says: "Many savers prefer the security of cash savings, but the current Isa restrictions are limiting the amount they can save tax-free.
"If the cash Isa limit is increased to £11,280 from its current limit of £5,340 (rising to £5,640) it will not only help savers address the inflationary pressures, but also help borrowers struggling to raise a deposit."
Savings rates dive
The typical savings interest rate has plummeted from 6.52% in 2008 to less than 3%, while current account customers have increasingly found they are earning no interest at all as several banks have slashed interest rates to zero.
More than £100 billion is sitting in accounts paying no interest, according to Bank of England figures, compared with around £15 billion to £20 billion in the years before the financial crisis.
Ros Altmann, director-general of over-50s group Saga, says: "At the very least, we call on the Chancellor to extend the Isa allowance in his forthcoming Budget to enable savers to shelter what's left of their savings income from additional taxation."
The Building Societies Association (BSA) says it seems "illogical" to set the cash Isa limit at half the overall allowance, "giving those nervous of stocks and shares access to only half of their annual Isa allowance".