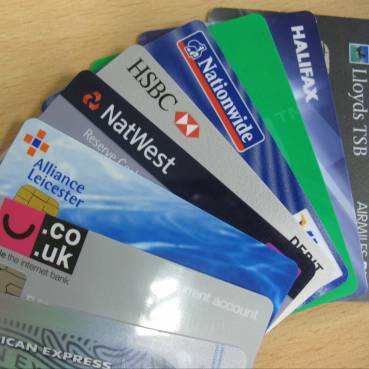 Thousands of credit card customers face interest rate hikes, but you can reject them to escape the potentially crippling higher payments.
Barclaycard, HSBC, MBNA, Sainsbury's and Virgin were among the major card providers named as having recently raised costs after we asked for examples from users on Facebook and Twitter.
Virgin was at the centre of media reports today that it had hiked rates for thousands, though it stresses this affects fewer than 1% of its customers and is simply part of a general re-pricing, which is common among card firms.
Some Virgin customers have reported hikes of 50%, from 18.9% to 27.9%.
Companies are allowed to raise both credit and store card interest rates for existing customers. They often do this based on customers' credit ratings at the time.
Fiona Ross says on Facebook today: "I had a letter from Barclaycard saying it is increasing the interest rate for my credit card from 1 April."
While Wendy Hartley says: "MBNA, 16.9% going up to 25.9% for purchases."
How to reject hikes
First, call and politely request the firm doesn't hike your rate. It can work, though it's rare.
If this fails, under new rules introduced last year most cardholders have 60 days to reject a rise from the date of notification, though they cannot then use the card for new spending when exercising that option.
Instead, they can continue paying off their debt on the existing terms.
If possible, you could try to beat a hike by ditching the card and shifting your existing debt to a new card at a super-cheap balance transfer rate. For more information, see the Reject Rate Hikes guide.