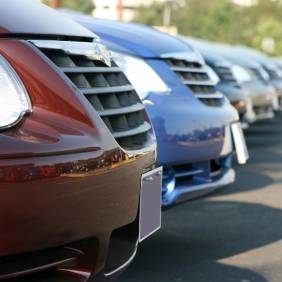 Consumers should watch out for costly fees when cancelling or adjusting details on car and home insurance policies.
Some firms levy huge fees of up to £65 just to press a few buttons in a call centre, yet others don't charge, showing changes can be made for nothing.
Independent arbitrator the Financial Ombudsman Service says fees must be proportionate to the work undertaken.
Because of this, it is possible to challenge the cost. Sometimes, insurers will waive fees when asked, while the Ombudsman can take up the case if you have no joy.
Huge charges
Admiral hits policyholders with a whopping £65 fee to cancel a home insurance policy, yet Allianz Your Cover and More Than do it for free.
Esure and Sheila's Wheels demand £26 to change a name on a motor policy, but Allianz, Churchill and Direct Line charge nothing.
How you make the changes can also affect how much you pay. For example, if you alter your name or address online, Axa won't charge you. But it costs £30 by phone.
Click the table link for the fees levied by the major insurers.
These admin fees to make an alteration should not be confused with the higher premiums sometimes payable when your circumstances change, for example, if you move into a high crime area.
Challenge the fee
Dan Plant, MoneySavingExpert.com money analyst, says: "This is yet another example of financial companies walloping us with ludicrously disproportionate charges, punishing consumers for simply living normal lives.
"Slapping a £30 charge on you for a few button pushes, or £65 for daring not to need the policy any longer is outrageous.
"Don't take this lying down – that's what they want. We've heard of loads of successes when people challenge the charge."
Insurers may waive an admin fee if you ask, just to keep you happy. Several members of the MoneySavingExpert.com team have been successful at escaping fees.
If you get nowhere, you can complain to the independent arbitrator, the Ombudsman.
It receives around 50 complaints each month from consumers about these admin fees.
You can only use the Ombudsman if you don't get a satisfactory response from your insurer within eight weeks.