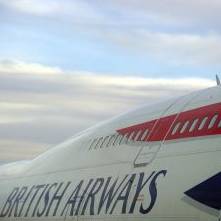 A record fine imposed on British Airways for colluding with rival Virgin Atlantic to raise fuel surcharges was today cut by more than half to £58.5 million.
British Airways and Virgin passengers who travelled between August 2004 and March 2006 on a long-haul flight could be due a refund of between £2 and £10 per flight because of that overcharging.
It's estimated 5.6 million passengers could be eligible. Fuel surcharges form part of the price of an airplane ticket.
Anyone who wants to reclaim must act. Submissions can made by 31 December 2012. The website airpassengerrefund.co.uk says it can make the claim for you.
New penalty
The Office of Fair Trading (OFT) says the new penalty placed greater value on the level of BA's co-operation in the investigation into pricing.
In August 2007, the regulator fined BA £121.5 million after Virgin effectively blew the whistle. Under the OFT's leniency policy, Virgin was not fined.
While BA agreed to pay the fine under an early resolution agreement, its final penalty was not confirmed by the OFT until today.
A spokesman for BA says: "We are pleased that this matter, which concerned events between 2004 and 2006, has been settled."