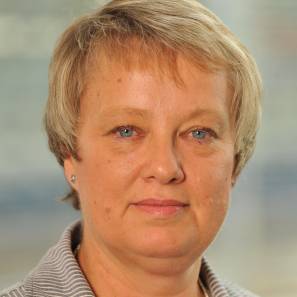 The way you pay for investment and pension advice is to dramatically change as many people will soon have to pay a fee upfront. Linda Woodall (right), head of savings and investments at the regulator, the Financial Services Authority, explains what you can expect...
When it comes to deciding what to do with our money, many of us rely on, and benefit from, expert advice.
So it's important we have confidence and trust in the people that help and advise us with our investments.
We regulate the financial firms you use, and want to make sure you get a fair deal when using a financial adviser.
To do this we are making changes to the way you go about getting advice on investment products, such as Isas and pensions.
At the FSA, we hear about many cases where financial advisers have offered a great service and saved – or indeed made – you money.
However, we are aware this might not be the case for everyone, with investors being sold an investment which turns out not to be in their best interests. So we need to make key changes.
To explain these changes, we have produced a leaflet you can read and download to use next time you contact your financial adviser.
What the changes are
From 31 December this year, there will be three main changes to the way you get financial advice:
1. Charges changes
We all need to know where our money is going and financial advice should be no different. From talking to investors, I know there can be confusion about paying for advice. However, advice from financial advisers has never been free.
While you might not have realised it, in the past, you will have paid for advice through commission payments on the investments you bought. These were payments that come out of the investment you bought.
We are not dictating how much advice should cost you. Once the changes come into effect your adviser will have to agree with you, upfront, how much their service will cost.
Your adviser may ask you to pay a fee instead of taking commission. This doesn't necessarily mean you will pay more.
Crucially, our changes will not stop investors with modest means affording advice.
Rather than paying upfront, you may be able to agree with your adviser to have their fee taken from your investments.
2. Services provided
We want you to be clear about what types of advice you are paying for. You will be told exactly what your financial adviser can help with, be it all possible investment options available in the market or just in specific areas.
From 31 December, your adviser will have to explain to you exactly what they can help with.
If they say they are 'independent', this will mean they are able to advise on all of the types of options that you could invest your money in.
If not, this means that they will be offering 'restricted' advice.
This means that restricted advisers will either specialise in specific areas, such as pensions, or offer limited advice on a smaller range of investments. Either way, you will know exactly what you are getting.
3. More professional advice
Trust and confidence in the advisers you use and investments you make is vital to us. Your adviser will have to meet a higher level of qualification.
We will ensure they keep their knowledge up-to-date, and that they sign an agreement requiring them to treat you fairly.
Through these changes, you will know the advice you receive will have been recommended to suit your particular needs.
Find out more from your adviser
While these changes will come into effect at the end of the year, important financial decisions can often have longer term implications. Therefore, it is crucial that you know about it now.
Your adviser may have already started preparing for this by changing the way they work.
Some may be introducing the changes sooner, so you can ask them about their plans now.
Views do not necessarily reflect those of MoneySavingExpert.com.