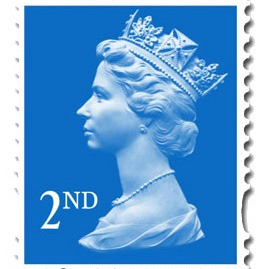 Watchdog Ofcom has today proposed a limited cap on the prices Royal Mail can charge for second class large letters and small parcels.
Seven different categories of post would fall under the cap.
Ofcom suggests there should be no limit on the price rise in each category - but the price of the seven as an average should not exceed 34%, plus inflation, in the seven years after Monday's price increase.
The seven categories include small parcels as well as large letters over 100g and packets in various weights.
Ofcom's proposals are now under consultation until 11 June. It's likely any decision will not take effect until next April.
On Monday, the price of first class letter stamps will rise from 46p to 60p, while the price of second class letter stamps will jump from 36p to 50p.
The cost of posting a second class large letter under 100g will increase from 58p to 69p.