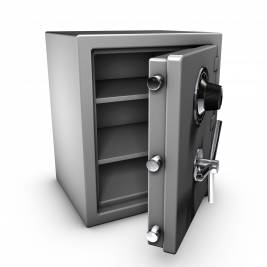 Banks will be made to display clearer information online and in branches on how much compensation savers could claim if their provider went bust. However, the new rules stop short of forcing banks to include the information on statements.
The Financial Services Authority (FSA) has today announced that from 31 August all banks, building societies and credit unions must prominently state:
How much compensation savers could claim if the provider went bust. For most, this will be £85,000 per person, per financial institution, as provided by the UK Government's Financial Services Compensation Scheme (FSCS).
Who would pay redress, such as the FSCS. If the bank is not UK-registered, such as ING Direct and Bank of Cyprus, it would fall on that country's scheme, with protection up to €100,000 (£80,000).
How protection is split between a bank's different brands. For instance, the combined RBS and NatWest have separate licences so you are protected for the first £85,000 per person in each. Yet sister banks Halifax and Bank of Scotland have one licence between them, so you only get one set of £85,000 protection.
MoneySavingExpert.com has long campaigned for providers to make the protection between brands clear.
The news comes after concerns were raised last week about the safety of some deposits due to the euro crisis.
Mark Neale, FSCS chief executive, said consumers "won't lose a penny of protected savings" in a guest comment for MoneySavingExpert.com last week.
Dan Plant, MoneySavingExpert.com money analyst, says: "This is great news. The safety of our hard-earned savings should be simple to understand, but there are more fiddly bits than an orchestra's violin section.
"We're also pleased banks must explicitly state other brands you'll share the £85,000 protection across.
"These signs should cover the vital info, making it easier for savers to check if their money is protected. But it can't stop here – the next step must be for every statement to include these details, as well as the interest rate you're earning.
"I've heard countless stories of bank staff peddling incorrect information – from cashiers to branch managers – which is unacceptable for such a crucial issue, so hopefully this will educate them as well as customers."
How will info be displayed?
Providers must state their protection arrangements "prominently" online.
If they have a branch network they must display posters on the front window, at the cashiers' desks and somewhere else.
At present, providers only have to state basic FSCS protection on statements every six months. A key problem with this is that consumers are not clearly told how compensation is split between brands.
Safe savings
Neale says: "The banking crisis shows how important it is for consumers to have clear information about FSCS protection. We never again want to witness the run on a bank because people do not know their money is protected.
"This is essential to building consumer confidence, and is not limited to deposits. It is something that is normal in other parts of the world."