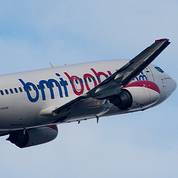 Thousands of holidaymakers' plans have been left in tatters after British Airways' owner announced plans to close down BMI Baby.
A number of the budget airline's routes will end next month for good. The plan, subject to consultation, is then to close the loss-making airline, which largely operates out of the Midlands and Belfast, in September.
Passengers will either be offered a refund or be rebooked onto other BMI Baby flights. They will not be offered a British Airways flight instead.
Where a rebooking is unavailable, travellers, many of whom would have paid rock-bottom prices by booking early, may be left with non-refundable hotels or car hire if alternative flights are too expensive.
British Airways owner International Airlines Group (IAG) bought BMI last month from German carrier Lufthansa. IAG had hoped to sell BMI Baby but was unable to.
BMI Baby is only one brand in the BMI stable. BMI itself is unaffected, while BMI Regional has no plans to shut down for now, though IAG is looking for a buyer.
When will flights stop?
There are two key dates:
11 June. All flights to and from Belfast will cease from this date. Meanwhile, services from East Midlands to Amsterdam, Paris, Geneva, Nice, Edinburgh, Glasgow and Newquay; and from Birmingham to Knock and Amsterdam, will end on the same date.
10 September. It is proposed all other BMI Baby flights departing from this date will no longer operate.
Will I get a refund?
BMI Baby will shortly email affected passengers offering either a refund or alternative booking.
Refunds will be made to the original form of payment within 21 days of the email. If a rebooking is not suitable you can contact BMI Baby for a refund instead.
If you booked a BMI Baby flight with a travel agent as part of an Atol-protected package you will be given alternative flights so you can continue your holiday without any extra expense.
Can't I be rebooked onto a BMI or BA flight?
Even though BMI Baby, BMI and British Airways are all part of the same group, passengers will not be given the option to transfer onto one of their flights.
BMI, though, is talking to other airlines about the possibility of alternative carriers offering discounts or special fares to stranded passengers.
One problem for passengers is other airlines may not operate the same routes as BMI Baby.
How do I get another flight?
If no 'rescue fare' is offered, check our Cheap Flights guide to ensure you pay the lowest possible rate on alternative travel. It is usually best to use a price comparison site to find the best deals. Full info in the guide.
What about hotels and car hire if I can't travel?
If it is too expensive to book an alternative flight you will need to contact your travel insurer if accommodation, car hire or any other extra you've paid for is non-refundable.
BMI Baby plainly states it will not cover any expenses beyond flight refunds.
However, you may be out of luck with insurance.
It is down to your insurers' terms as to whether you will be covered. Be warned that many basic policies do not include airline failure or closure. Even then, this may not count as airline failure as it has been voluntarily closed down.
Insurance giant Aviva, for instance, says its customers will not be covered in this instance.
Won't I be protected if I paid on credit card?
If you pay for anything over £100 per person, per component of the holiday, under Section 75 of the Consumer Credit Act, card firms are jointly liable with retailers if you don't get a service.
However, as you'll get a flight refund and any accommodation or car hire booking is still valid, nothing has gone wrong with those extras so you can't rely on credit card protection.
Why will BMI Baby be shut down?
The airline loses £500,000 a day so is unsustainable.
BMI says "progress has been made with a potential buyer for BMI Regional, but so far this has not been possible for BMI Baby, despite attempts over many months by both Lufthansa and IAG".
Peter Simpson, BMI's interim managing director, says: "To help stem losses as quickly as possible and as a preliminary measure, we will be making reductions to BMI Baby's flying programme from June.
"We sincerely apologise to all customers affected and will be providing full refunds and doing all we can with other airlines to mitigate the impact of these changes."