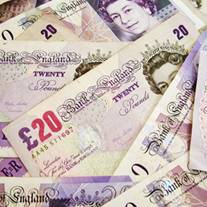 Banks must be told to stop offering free current accounts if Britain wants to stamp out mis-selling scandals, a senior regulator said today.
Andrew Bailey, executive director of the Bank of England, describes free banking as a "myth" as it distorts the supply of banking services and encourages banks to push up fees elsewhere in their business.
Key Points
Senior regulator calls for end to free banking
Says free banking is a 'myth'
It encourages banks to push up fees elsewhere
He says regulatory intervention may be the only way to bring about change as it would be hard for a single bank to break ranks without losing business.
Millions of Britons still enjoy free banking and there is likely to be a furious reaction at any attempt to introduce fees for standard banking services, even though other European countries generally charge and it could mean lower costs for other services.
Bailey says: "I don't think we will have a retail banking industry that is properly serving the interests of the public until we tackle the dangerous myth of free in-credit banking."
He believes the price of banking to consumers varies too much depending on the services they use.
'Encouraged mis-selling'
In his speech to the Westminster Business Forum, Bailey adds: "I also worry that the banks may not properly understand the costs of products and services they supply.
"And I worry also that this unclear picture may have encouraged the mis-selling of products that is now causing so much trouble."
The banking industry is currently paying out billions of pounds in compensation to customers mis-sold payment protection insurance (PPI).
Bailey adds: "It is hard for a single bank to break out of the existing situation without appearing to raise the price of its service to customers.
"And, it is hard for the industry as a whole to break out without appearing to collude. So, it may require intervention in the public interest, not least because it is a way to encourage greater competition."