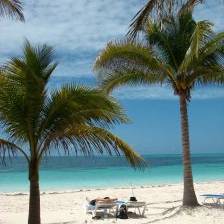 Update: 6 May 2015: The figures in the table of this news story are likely to have changed since the time of writing, so see our Cheap Travel Money guide for the best ways to spend abroad, and use our Travel Money Max tool to compare rates and try to maximize your cash. Also, see Martin's Will the election hit the pound? It's at €1.39, so should I buy now? editorial comment.
Travellers' cheques are slowly dying a death but given how much they cost, consumers should confine them firmly to the grave.
MoneySavingExpert.com research reveals travellers' cheques often offer among the worst possible value on holiday money. See our Travel Credit Card guide for the best cards to use abroad.
In contrast, the top plastic or right bureau de change gives you far more euros, dollars or yen to your pound.
Travellers' cheques have faded in popularity over recent years, with some major currency firms no longer stocking them, yet they are still an option for many travellers.
However, our research shows you can get €97 more per £1,000 using the top credit card for spending overseas compared with using travellers' cheques. This is because the exchange rate on cheques is often poor, while they come with high fees.
The top specialist overseas cards come with near-perfect exchange rates and no fees for purchases.
These findings come in the week UK holidaymakers travelling to eurozone countries are getting the best value for their pounds in three-and-a-half years amid the continuing financial crisis.
Expensive travellers' cheques
To show the poor value travellers' cheques often give, we compared those issued by banking giants Lloyds TSB and HSBC against making purchases on the best value specialist overseas credit card, the Halifax Clarity card, to show many euros you'd get for your pound in Spain after all fees.
We also included the best deal on cash via our TravelMoneyMax.com (TMM) online currency comparison tool. And to show just how expensive travellers' cheques are we also included one of the most expensive forms of plastic to use overseas, the Halifax debit card, which still offers better value than cheques on a single purchase (though it will be expensive on multiple purchases given it charges £1.50 per transaction).
Here are the results:
Euros you'll get with travellers' cheques vs...
Halifax Clarity card
Halifax debit card
Top TMM rate
Lloyds TSB
HSBC
Plastic (i)
Cash
Euro travellers' cheques (ii)
£100

€123

€118

€116

€102

€101

£500

€617

€595

€604

€568

€564

£1,000

€1,235

€1,192

€1,217

€1,146

€1,138

Comparisons on 3 May, 12 noon, all fees factored in. (i) Assumes purchase, not withdrawal. (ii) Assumes bought in branch, includes fee charged by Santander in Spain to exchange into cash.
You will pay more on plastic to withdraw cash though the fees on the best cards are still unlikely to come close to those on travellers' cheques.
Some like travellers' cheques for their security as, if you lose them or they're stolen, you can often get a full refund. In contrast, lost cash isn't always covered on travel insurance.
However, if your credit or debit card is lost or stolen you can cancel it, and you're likely to be refunded for any fraudulent activity.
Alana Fitzpatrick, MoneySavingExpert.com money analyst, says: "It's clear that travellers' cheques are expensive. Choosing one of the few best buy credit cards can save you serious cash when spending abroad. Be careful, though, as different cards' fees vary and some have horrible charges.
"Many people think travellers' cheques are the safe option for carrying currency, but cards are also secure."
The pound has risen against the euro to levels not seen since autumn 2008. At 4pm yesterday you could get €1.24 to the pound on the money markets and €1.22 as a tourist.