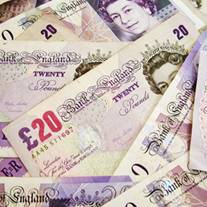 The claims management industry has attacked MoneySavingExpert.com and consumer group Which? for our work to show consumers how easy it is to reclaim mis-sold payment protection insurance (PPI) for free.
The Claims Standards Council (CSC), which represents some claims companies, brands MSE and Which? "utterly disgraceful" for "siding with the banks".
Our joint campaign with Which? aims to encourage consumers to claim for free. We both offer guides and template letters for people to claim back money wrongly taken from them by banks and other lenders.
Anyone who chooses a claims firm normally pays 30% of their compensation, which is £825 on a typical £2,750 claim. In one case we featured where a man got back £82,000, he had to pay £25,000 in fees to a firm which simply wrote a few letters on his behalf.
Many claims firms also offer false promises of refunds to those who've never taken out PPI, often via unsolicited calls and texts.
Rant
CSC policy director Andy Wigmore says: "It's as if Which? and MSE founder Martin Lewis believe the banks have done no wrong.
"They have clearly forgotten it was the banks that misled the consumer, mis-sold a product and they are now trying to deny the consumer legitimately making a claim by targeting claims companies – the organisations that have helped thousands get compensation."
Wigmore's outburst follows MSE, Which? and the British Bankers' Association writing to Justice Secretary Ken Clarke on Monday calling for tougher regulation of claims firms.
He adds: "They have consistently resisted dialogue with claims firms. To then target the regulator and the Ministry of Justice (MoJ) for not being more aggressive with claims firms that break the rules – and there are certainly some that do – is again ignorant of the facts.
"The MoJ has been extremely active in stopping abuses. It's an ongoing battle but it is succeeding."
'Absolute tosh'
Martin Lewis says: "What absolute tosh. It's incredibly disappointing this body, which purports to represent claims companies, but only represents a small minority, hasn't grasped a great opportunity to support us in trying to clean up the industry that surely can only be good for reputable companies.
"I'm not against people using these firms, provided they know before they sign up how much it costs, how easy it is to do themselves and that the claims companies don't play dodgy tricks such as charging for a cut of phantom future payments that they will never receive.

"Of course, there are problems with the banks but we're trying to prevent many consumers losing out a second time by unwittingly paying thousands of pounds for what sometimes just takes a phone call.
"As for not meeting up, nonsense. Before Which? and MSE met the banks we told this organisation we were keen to meet."
Richard Lloyd, from Which?, says: "It was a big step forward to get banks and regulators around the table and agree a plan of action to make it easier for people to claim back mis-sold PPI.
"If people representing claims firms don't understand that, it reinforces the need for urgent action by the Government."
The CSC had wanted to regulate claims firms itself, but the MoJ was chosen to do the job in 2006 instead.
Back then, the CSC often hit out at abuses by claims firms.
Wigmore himself was physically attacked and his offices sent threatening material for his outspoken views about such firms.