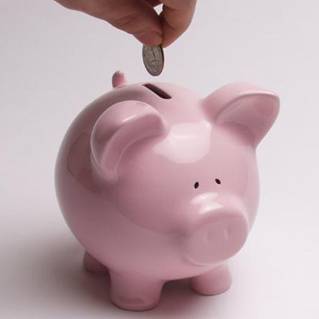 Savers not warned when their rate is due to dive following the end of a fixed term could be due compensation, following a ruling by the independent arbitrator.
The Financial Ombudsman Service, which settles disputes between banks and customers, has ordered Santander to release money from a fixed rate bond and pay a customer compensation after it found the bank failed to alert him of account maturity.
The senior legal figure, who wishes to remain anonymous, says he was pushed into an account paying 2.75% in April last year when his two-year 4.01% fixed rate deal expired.
The customer asked for his pot of cash of just over £30,000 back so he could place it in a bond paying 4.05%. But Santander refused, with staff insisting the money was locked away for another year.
After he complained to the Ombudsman, it sided with him when it reached a decision at the end of March this year.
As well the release of his cash and the difference between interest on a 2.75% and 4.05% rate, he was awarded another £100.
The case could bring hope for other savers not warned of a drop in their return after a fixed rate period ends, where their money is then locked away again.
Research by consumer lobby group Which? last year found many providers roll customers over into a new fixed rate bond when the original account matures. Often, savers only have a small window to withdraw their cash before it is locked away again.
Ombudsman ruling
The ruling by an Ombudsman adjudicator said: "I am not persuaded there is sufficient evidence to conclude Santander sent advance notice telling him [customer name concealed] that his bond was maturing.
"He therefore lost the opportunity to instruct the bank to reinvest the money.
"Whilst the terms and conditions provide for what happens if no maturity instructions are received from a customer, and this is the process that was followed, this is only relevant if we can be certain that notice of maturity has been sent."
The rules
Financial Services Authority rules state: "Where a preferential rate of interest applies until the end of a fixed period, a firm should, where appropriate, provide notice of the expiry of the application of that rate of interest within a reasonable period before that rate of interest ceases to apply."
An Ombudsman statement also says: "Businesses are required to notify customers that their investment is about to mature. It is reasonable to expect this notification in writing at least one month prior to maturity."
The customer says: "The mischief is that they didn't tell me the bond was about to mature.
"I open all my post and I am diligent. I did not get a letter. The only reasonable conclusion the Ombudsman could have come to was to side with me."
Santander says it always sends such warnings, adding it can trace the letter in this case. However, it could not prove to the Ombudsman it actually sent the letter.
Deciding factor
The case appeared to hinge on what seems to be a gaffe by a member of the bank's complaints team, who told the customer in a letter that "no promises were made that we would remind you of this date [of maturity] and the terms and conditions state maturity will occur without further notification from us".
Santander now says this letter was sent in error.
In fact, the customer appears to have been a victim of a series of errors from Santander staff.
The bank now says while he couldn't have made a standard withdrawal, he had access to his money after maturity if he closed the account, even though he was told by staff it was untouchable.
Nevertheless, the Ombudsman decision was made on the basis that the customer could not withdraw his money, so this could provide hope for others in a similar position.
A Santander spokesman says: "Santander always sends a letter to remind you your bond is due to mature at least two weeks prior to maturity."