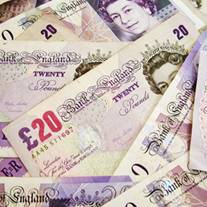 Scottish and Southern Energy (SSE) has been fined £1.25 million for mis-selling during door-to-door sales.
The big six provider was originally found guilty of taking part in misleading sales practices relating to a sales script used between September 2008 and July 2009 at Guildford Crown Court in May last year.
SSE sales agents claimed to have information showing households were paying too much with their current supplier, when in reality they had no such details.
The power giant appealed against its conviction, but two guilty verdicts were upheld at the Court of Appeal in London in March this year.
Today's punishment marks the end of a prosecution by Surrey County Council Trading Standards, which it claims is the first of its kind against one of the big six energy firms.
The council's investigations and enforcement manager, Steve Playle, says: "This was a real David versus Goliath battle which resulted in a victory for consumers everywhere.
"It should send a message to the energy industry that deceptive, misleading and illegal sales tactics are not acceptable."
SSE stopped doorstep selling in July last year.
'Distrusted practice'
Audrey Gallacher, director of energy at Consumer Focus, says: "It is positive that since this case started most energy firms have ended cold-call sales on the doorstep.
"Poor practices like this are unacceptable and drag the reputation of the energy industry further through the mud. We hope the lessons learned from this issue will mean energy firms make sure they put consumer protection and customer service at the heart of all their sales methods.
"We'd urge any customer who thinks they may have lost out after being missold to by an SSE salesperson to contact the firm to seek compensation. We are also calling on Eon, as the only major supplier left who has failed to stop cold-call doorstep sales, to end this distrusted sales practice immediately."
SSE sales 'transformed'
SSE says it will pay the fine in full. Its director of sales, marketing and energy service, Stephen Forbes says: "We accept that a company of SSE's standing and with SSE's values should not have found itself in this position and we are very sorry that it did.
"Energy sales in SSE have been transformed in the three years since this case started and customers should have absolute trust in SSE and complete confidence in the products and service we offer."