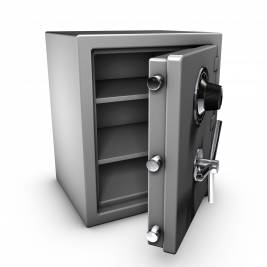 Bank of Cyprus's 50,000 UK savers are likely to be protected by this country's compensation scheme from mid-July.
The bank's plan to transfer its UK banking business to a British subsidiary has been agreed in principle by the regulator, the Financial Services Authority (FSA).
The news will be of some relief to savers after the Central Bank of Cyprus said this week its banks may need a bail-out.
In the meantime, until the transfer takes place, deposits continue to be protected by the Cypriot Deposit Protection Scheme, which guarantees up to €100,000 per customer (£80,000).
The UK's Financial Services Compensation Scheme protects £85,000 per person, per financial institution.
Subject to the FSA formally authorising the subsidiary, the change to the protection regime is expected to take effect by the middle of July.
Currently, Bank of Cyprus UK trades as a branch of Bank of Cyprus Public Company Limited, a Cypriot company and the largest financial services provider in Cyprus.
We've previously mentioned its rates, while clearly stating it is not protected by the UK's compensation scheme.
Bank of Cyprus UK is now writing to customers, telling them of the change.