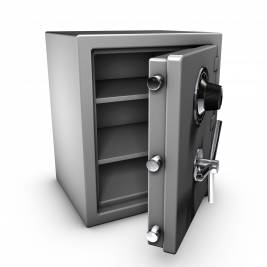 Bank of Cyprus's 50,000 UK savers are now protected by this country's compensation scheme.
As of today, they will no longer rely on the shattered Cypriot economy, which will be a massive relief given its Government has this afternoon applied for a eurozone bailout.
The bank has transferred its UK banking business to a British subsidiary, which has been agreed by the City regulator, the Financial Services Authority.
The UK Government's Financial Services Compensation Scheme protects £85,000 per person, per financial institution if that provider goes bust.
Bank of Cyprus UK previously traded as a branch of Bank of Cyprus Public Company Limited, a Cypriot company and the largest financial services provider in Cyprus. Savers were protected for up to €100,000 (£80,000).
Bank of Cyprus UK is now writing to customers, telling them of the change.
We've previously mentioned its rates, while clearly stating it was not protected by the UK's compensation scheme at the time.