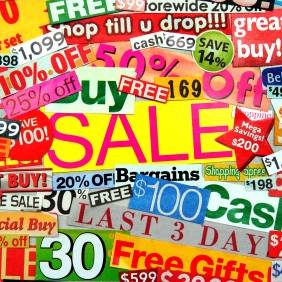 Warning letters have been sent to 35 daily deals companies by the Office of Trading (OFT) telling them to clean up their act .
The action follows the watchdog's investigation into Groupon – the discount voucher site with about one million subscribers – that found many of its practices potentially breached consumer regulations.
Key Points
Daily deals sites given warning
Told to review practices
Comes after OFT investigation into Groupon
However, the OFT is now turning its attention to other firms, after it found that consumers were often saving much less than was being claimed. The regulator says it can't disclose which companies have been sent letters.
Groupon was given three months in March to overhaul its business (see the Groupon MSE news story) and has now satisfied the regulator with the changes it has made.
False advertising
Some sites advertise discounts of up to 90% on goods and services, with their daily deals used by thousands of consumers.
However, the OFT told the Sunday Times many deals carry restrictions on when they can be claimed while others appear to be "time limited", when in fact they are available for longer, pushing consumers into rash decisions.
The OFT also highlighted "bait pricing", which tempts consumers with offers that cannot be fulfilled.
The watchdog said: "The OFT has informed the daily deals companies the Groupon undertakings set a clear standard for the entire sector.
"The OFT is monitoring complaints about unfair commercial practices in this market and, where necessary, will take targeted national enforcement action against firms using practices that constitute serious breaches of the law."
The OFT started investigating Groupon last July due to consumer complaints and a referral by the Advertising Standards Authority, which highlighted "serious concerns" about the company's ability to stick to advertising codes.
What are daily deals sites?
Daily deals sites such as Groupon often work by selling you a voucher which you then exchange with the merchant in question, such as a spa, hairdresser or supermarket. Often, the voucher is much cheaper than the value of the item or service you get.
However, consumers often report being unable to redeem their deal due to a lack of availability, as smaller businesses often struggle to cope with the large demand daily deals sites drive.
MoneySavingExpert.com reported earlier this month that a new trade association for the daily deals industry had developed a code of conduct which aims to protect consumers against unscrupulous practices — but it's yet to get the backing of the sector's giants, including Groupon.
Last year MoneySavingExpert.com asked the major daily deals sites to adopt a code of conduct to protect consumers (see the Code of conduct news story).
Additional reporting by Helen Knapman.