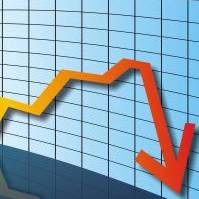 The retail prices index (RPI) rate of inflation fell to 2.8% in June down from 3.1% in May, new figures from the Office of National Statistics (ONS) reveal today.
Meanwhile the consumer prices index (CPI) rate of inflation, which doesn't include housing costs, dropped to a 31-month low of 2.4% in June, from 2.8% in May. City analysts had forecast the rate to drop to 2.7%.
Key Points
RPI fell to 2.8% in June, down from 3.1%
CPI fell to 2.4% in June, down from 2.8%
Fall driven by drop in clothing prices
Inflation has fallen from 5.2% (CPI) last September due to the waning impact of the VAT hike at the start of 2011, falling energy, food and commodity prices, and a number of bill cuts from utility providers.
But this doesn't mean prices are falling – in fact, they're still rising fast. However, the pace of the increase has at least slowed.
The fall in inflation was driven by a record May-to-June decline in clothing and footwear prices, which the ONS says is more typical of the June-to-July period, reflecting earlier than average seasonal discounting.
Chloe Smith, the Economic Secretary to the Treasury, says: "Inflation has more than halved since September, meaning a little less pressure on family budgets. This lower inflation should support high street spending and growth in the economy in the months to come."
Falling inflation
The steeper-than-expected fall in inflation is also likely to raise the likelihood of further emergency support later this year as the UK struggles with weak growth.
Britain's economy entered a technical recession in the first quarter of the year as gross domestic product declined 0.2%, following a 0.3% drop in the final quarter of 2011.
The overall rate was also driven down by transport prices, which dropped 0.5% as petrol and diesel prices continued to fall.
Consumers also benefited from lower fuel prices, as the price of petrol at the pump fell by 4.3p to 132.8p in June and diesel dipped by 0.7p to 135.6p.
Food also helped pull down the overall rate as prices edged 0.1% lower. The ONS says the biggest fall within food came from meat prices, which fell 0.5%, with reports that the recent washout weather had hit demand for barbecue foods.
The largest upward effect on prices came from recreation and culture, in which the price of digital cameras fell at a slower rate than last year.