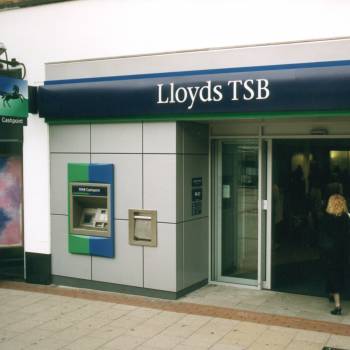 Lloyds Banking Group is to sell 632 branches to the Co-operative Group in a deal worth up to £750 million.
This will create a new high street force to take on the big five as the Co-op will end up with about 1,000 branches, about 10% of all UK bank branches.
It is also buying 4.8 million customers whose accounts are held at those hubs.
The sales are expected to go through in November 2013.
Which branches are being sold?
All 185 Lloyds TSB Scotland branches
All 164 Cheltenham & Gloucester branches
A further 283 Lloyds TSB branches. See the full list.
What will they be called?
Next summer, before the sale, the branches to be transferred will be re-named TSB.
They will remain that way for a period, even when transferred to the Co-op, although eventually they will all become Co-op-branded, though this may take a few years.
Who will customers be a part of?
If your account is held at any of the 632 branches to be sold, you will become a Co-op customer on completion.
There will be a transition period whereby you won't be able to conduct normal banking facilities at Co-op-branded branches, but once all the expanded bank's systems are integrated, all 1,000 Co-op branches will be part of the same network.
What if I want to stay with Lloyds?
If you'd rather stay put, let Lloyds know and it will note your request. The bank is still working through how the 'opt out' process will take shape.
Why is this sale happening?
Government-backed Lloyds, which includes Lloyds TSB, Halifax and Bank of Scotland, is selling the branches to meet European Union rules following its bailout in 2008. The process has been called Project Verde.
It currently has too many branches to satisfy competition rules.
Chancellor George Osborne says: "This is another step towards creating a new banking system for Britain that gives real choice to customers and supports the economy.
"The sale of hundreds of Lloyds branches to the Co-operative creates a new challenger bank and promotes mutuals.
"This follows the sale of Northern Rock to Virgin Money in January and represents another important step towards a more competitive banking sector."
Lloyds chose the Co-op as its preferred bidder in December, but sale plans suffered a series of delays and initial hopes to sign a deal by the end of March were dashed due to protracted talks with regulators.