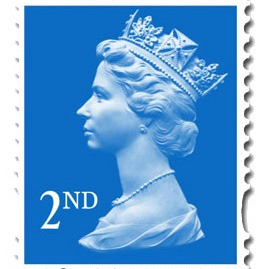 Second class stamp prices for for large letters and small parcels will be capped by postal regulator Ofcom, it announced today.
Seven different categories of post fall under the cap, which covers large letters over 100g and packets and parcels in various weights up to 2kg.
Ofcom says there will be no limit on the price rise in each category – but the price of the seven as an average cannot exceed 34% plus inflation over the next seven years, based on current prices.
Stuart McIntosh, Ofcom's group director of competition, says: "Ofcom's decision to extend the safeguard cap to large letters and small parcels will further protect small businesses and vulnerable customers."
A number of stamp prices went up on 30 April. Stamps for standard-sized letters rose from 46p to 60p for first class and from 36p to 50p for second class, while the cost of posting large letters under 100g rose from 75p to 90p for first class and from 58p to 69p for second class.
Standard second class letters already cannot be priced at more than 55p, a figure which will rise in line with the consumer prices index (CPI).