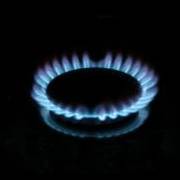 Scottish & Southern Energy has become the first of the big six energy firms to announce a price rise in time for winter, in a bitter blow to millions of households.
The giant is raising both gas and electricity prices by an average 9% from 15 October, which is just after the end of a pledge to hold prices until at least October 2012. On a typical £1,300-a-year bill, that's a £117 jump.
Five million electricity customers and 3.4 million gas customers will be hit.
The rises affect all SSE energy tariffs for customers in Great Britain other than fixed rate deals. Therefore, they hit anyone on the Atlantic, Scottish Hydro, Southern Electric and Swalec brands.
Ebico and M&S Energy customers will NOT see price rises. SSE supplies energy to both brands.
The rises had been on the cards ever since British Gas warned in May that energy firms may need to raise household bills. The Bank of England came out with a similar view earlier this month.
'Sustained increase'
Nevertheless, with energy profits on the rise — British gas owner Centrica posted a 23% surge in profits in its household division last month — the start of the bandwagon is sure to anger hard-pressed users.
The firm blames a "sustained increase in the cost of using the electricity and gas networks and the price SSE has paid for energy in the wholesale markets for this coming winter".
It says it won't raise prices again until the second half of 2013 at the earliest.
Rises 'can't be absorbed'
Ian Marchant, SSE chief executive, says: "In a time of economic difficulty, we have endeavoured to keep energy bills as low as possible. That is why we pledged last summer to cap our energy prices for as long as possible and until at least August 2012, and then in January extended this pledge to October 2012.
"Unfortunately, the increases in costs that we have seen since making this pledge can no longer be absorbed."