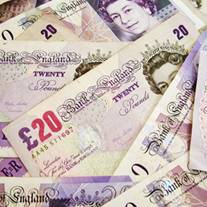 Update, 4.45pm. All the banks mentioned say their systems are now back to normal.
Many bank customers are unable to access their cash or account information this afternoon.
Customers of Bank of Scotland, Co-op, Halifax and Lloyds TSB have all reported problems.
The banks say they are aware of the troubles and are investigating.
Today's shambles is the latest systems failure to hit Britain's banks, though affected customers will be praying they don't face the same fate as RBS, NatWest and Ulster Bank customers, some of whom went a month without proper banking facilities over the summer.
Here are some of the tweets we've received on the troubles:
Hopsturvy says: "Just spoke to customer service for Co-op, we have no access to online or telephone banking and ATM/debit cards don't work."
Nickilouxx says: "I can log onto my Lloyds TSB account via iPhone app, but it says it's unable to show my transactions."
God_is_adj says: "Why are all of #Halifax internet banking and cash withdrawals unavailable?"
Card declined
A member of the MSE team had her Lloyds TSB card declined at Tesco this lunchtime for a £3 transaction, despite there plenty of cash available in her account.
But another member of the team logged into his Halifax account with no problems.