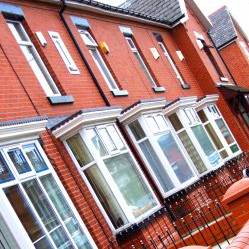 Homebuyers with smaller deposits should be benefiting from a Government scheme to cut borrowing costs, insists a consumer lobby group.
Home loan rates have dropped over recent weeks, which has been partly attributed to the the Government's Funding for Lending scheme, which gives banks and building societies access to cheap cash which they can lend out.
However, only the top deals that require huge deposits of up to 40% have witnessed the largest falls. Which? says all borrowers should reap the rewards of the scheme, which started in August.
If not, it could leave a generation of first-time buyers unable to get on the housing ladder and leave 'mortgage prisoners' unable to escape pricey deals, it warns.
Figures from data firm Moneyfacts show average fixed mortgage rates for those with 40% and 25% deposits have dropped significantly more over the past three months compared with rates for those with smaller 10% deposits.
Over that period, average fixed rates dropped from 4.49% to 4.22% for those with a 40% deposit — a 6% fall — and from 4.57% to 4.18% for those with a 25% deposit — an 8.5% drop.
But rates only slipped from 5.52% to 5.36% for those with a 10% deposit — a 3% fall on an already-high figure.
Last week, Tesco Bank launched the joint lowest-ever fixed rate home loan, at 1.99% for two years. But borrowers need a 40% deposit, and have to pay an upfront £995 fee.
What Which? demands
To help those struggling to get the best deals, Which? wants:
The Government to put clearer rules in place for the Funding for Lending scheme, to ensure banks and building societies pass on cheap finance to mortgage prisoners and first time buyers.
The Government to explain the safeguards in place to ensure banks pass on cheap funding.
Banks to publish details of their mortgage lending using the Funding for Lending Scheme.

Banks to stop increasing arrangement fees.
Which? executive director Richard Lloyd says: "The housing market is failing not just one, but two generations of consumers.
"The Chancellor must put tougher obligations on banks that get cheap finance through the Government's Funding for Lending Scheme so more is done to help those struggling, and especially to ensure mortgage prisoners and first time buyers can benefit from lower borrowing costs."
While rates are falling, lenders have increased mortgage arrangement fees, which have risen by around 60% in the past eighteen months, to an average of £1,472 in August this year. This shows the importance of factoring in both the rate and the fee when calculating costs.
The consumer group's Quarterly Consumer Report also reveals home ownership is increasingly out of reach for first-time buyers with rising rents making it harder for people to save for large mortgage deposits.