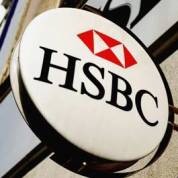 HSBC has become the latest giant to set aside extra cash to pay victims of mis-sold payment protection insurance, once again highlighting the huge scale of the scandal.
The bank has earmarked £220 million for paying back customers it wrongly flogged the cover to, taking its total to £1.2 billion.
Last week, Royal Bank of Scotland set aside another £400 million and Lloyds Banking Group £1 billion, taking their totals to £1.7 billion and £5.3 billion respectively.
Barclays had already revealed an additional £700 million, giving it a total of £2 billion.
The additional sum helped trigger a 51% slide in HSBC's pre-tax profits. In the three months to 30 September, the bank made £2.2 billion.