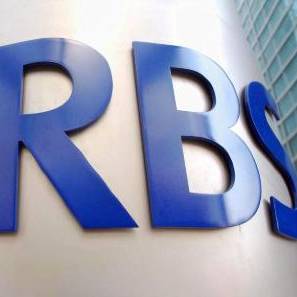 Taxpayer-backed Royal Bank of Scotland has set aside another £400 million to compensate customers it flogged worthless payment protection insurance to.
The announcement means RBS has now set aside £1.7 billion to pay for its part in the mis-selling scandal.
Lloyds Banking Group also announced an extra £1 billion hit yesterday, taking its total to £5.3 billion, the most of any bank. Barclays had already revealed an additional £700 million, giving it a total of £2 billion.
The total mis-sold PPI bill for Britain's big four banks has risen to more than £10 billion, with HSBC forecast to post a more modest provision next week.
Meanwhile, RBS is also counting the cost of the fallout of the computer glitch that locked many RBS, NatWest and Ulster Bank customers out of their accounts. The group has had to set aside a further £50 million, bringing the total to £175 million.
The mounting provisions came as the RBS group, which has 30 million customers worldwide, unveiled a pre-tax loss of £1.3 billion for the three months to 30 September, compared to a £2 billion profit in the same period last year.
Chief executive Stephen Hester says: "We have already made much progress, though clearly not enough, and our reputation will take time to recover from past events which are still being accounted for."