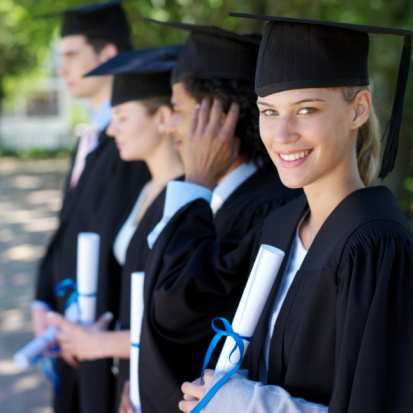 MPs who broke a pledge not to raise tuition fees shouldn't stand for re-election, according to a poll of parents published today.
Students starting university this autumn can be charged annual tuition fees of up to £9,000 in England, compared to a previous maximum of £3,375.
The Liberal Democrats, part of the coalition Government with the Conservatives, had made a promise before the last election that they would vote against any rise in fees, but some feel they didn't stick to that pledge.
The poll published by the National Union of Students (NUS) and YouGov found more than half (58%) of parents with children aged 18 and under say MPs who broke the pledge should not stand at the 2015 general election.
The poll also found:
Nearly half of parents with children aged 18 and under (45%) think MPs who broke this pledge should resign.
More than six in ten (62%) would not vote for an MP who broke this pledge.
Just one in six (16%) of parents said those MPs who broke the pledge were in difficult circumstances and so were right to have done so.
A Liberal Democrats spokesman says: "As a party we signed a pledge that talked about what we would do in opposition without acknowledging what could happen in a coalition.
"When we're wrong we hold our hands up, and Nick Clegg was right to apologise for that." Clegg issued a video apology on tuition fees this September.
He adds: "We are not saying the Liberal Democrat policy on fees was wrong, and we also believe that the Government's policy is the best that we could have reached in a coalition."
Despite the rise in fees, students won't start repaying loans until after they graduate. Even then, they'll only repay 9% of everything earned annually above £21,000.