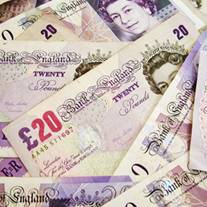 The Government dealt a huge blow to benefit recipients by revealing in this week's Autumn Statement many handouts will not rise by the same pace as the cost of living.
Key benefits, including jobseekers' allowance, will rise by just 1% for the next three years, meaning a reduction in real terms.
Most had been expected to rise by 2.2%, in line with September's consumer prices index inflation measure.
Some benefits will rise by more than 1% where other guarantees come into force, such as the basic state pension.
Here's a roundup of how much major benefits will rise by from next April:
April 2013 benefit rises
| Benefit | Increase |
| --- | --- |
| Child benefit | Frozen till April 2014, then 1% for 2 years |
| Jobseeker's Allowance | 1% |
| Employment and support allowance | 1% |
| Income support | 1% |
| Maternity, paternity, adoption and sick pay | 1% |
| Child tax credits and working tax credits | 1% for most |
| Carer's Allowance | 2.2% |
| Disability benefits | 2.2% |
| Local housing allowance | 2.2% in 2013, then capped at 1% for 2 years |
| Additional state pension | 2.2% |
| Basic state pension | 2.5% |
| Pension credit | £2.70 a week |
The Government defended its move in the House of Commons yesterday, saying it has worked hard to provide a 1% uplift in most working age benefits, while protecting pensioners and the worst off.
Pensions Minister Steve Webb said there had been talk of a complete benefits freeze but money had been found to pay the increases.
In a statement to the Commons yesterday he said: "This Government will be spending an extra £2.8 billion in 2013/14 to ensure people are protected against cost of living increases.
"Around £2.1 billion, or three quarters of the money, on state pensions, nearly half a billion pounds on disabled people and their carers and nearly £300 million on people who are unable to work through sickness or unemployment."
Additional reporting by the Press Association.