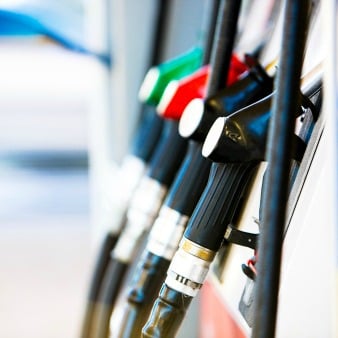 Drivers paid more to fill up during this year than last, despite a recent dip in petrol prices, AA figures show.
The average price of petrol during 2012 was 136.40p a litre, whereas last year's average price was 133.65p.
Diesel prices rose to an average of 142.48p a litre this year, up from 138.94p last year.
On average, it cost £1.50 more to fill a tank this year, with diesel-using drivers paying £1.75 more.
Fuel prices have rocketed over the past few years. In 2009 the average price of petrol over the year was 100.02p, while diesel was 104.38p.
However, the average petrol price in mid-December was 132.32p a litre, almost exactly the price charged at the beginning of the year and 2.76p cheaper than the mid-November average, providing some respite for drivers.
Diesel, which was 140.56p a litre at the start of the year, averaged 140.38p in mid-December, compared with 141.89p in mid-November.
AA president Edmund King says: "The Chancellor spared drivers, families and businesses a £2-a-tank hike in fuel duty with VAT on 5 December.
"However, for the most part, the fuel industry has not shown the same generous spirit towards car-dependent consumers and businesses, but has hidden behind the smokescreen of the scheduled fuel duty increases." See the Cheap Petrol guide.