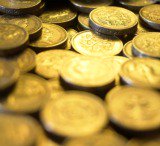 Many Northern Rock customers have discovered their loans are not protected by the Consumer Credit Act (CCA), despite having documents which say they're covered.
These current and former customers of the bank say their loan agreement tells them their loans are covered by the 1974 law — but the CCA did not regulate loans over £25,000 before April 2008.
Last week, Northern Rock Asset Management (NRAM) paid out £270 million in refunded interest to customers, who had unsecured loans of under £25,000, after a paperwork error breached CCA regulations.
Since 6 April 2008, all loans have been covered by the CCA. Before then, it only covered loans under £25,000.
MoneySavingExpert.com forum user Lizards says: "We had a loan for £29.5K ... taken out May 2004. Paperwork all says 'regulated by the Consumer Credit Act 1974' and has our signatures on it."
Another forum user, bigbadwolf500, says: "On the key facts of the mortgage it says it is regulated by the CCA 1974. The pre-contract information also states this.
"The actual loan agreement document's header line is: 'Fixed-sum loan agreement regulated by the Consumer Credit Act 1974.'"
Forum user rmart said in an email to NRAM, which took on all the stricken bank's personal loans in 2010: "I would like you to note on my file that I demand the protection of the CCA 1974 as it states on my agreement that I am covered by the act.
"I also signed for the loan based on that agreement and the protection it offers. I should be treated in exactly the same way as those under £25,000."
However, NRAM maintains the loans are not covered by the CCA.
What can I do?
Mike Dailly, principal solicitor at the Govan Law Centre, says the error "raises important concerns".
He continues: "Northern Rock is correct to say that loans over £25,000 taken out before 6 April 2008 are not regulated agreements under the Consumer Credit Act 1974, as amended.
"However, where such loans were subsequently varied, for example, a further advance was made after 6 April 2008, then the original loan may become a modified agreement which is regulated and protected under the CCA.
Dailly adds many customers would have taken out their loans "in the mistaken belief that they were protected under the act", and they should think about complaining.
"While such customers are not entitled to interest refunds, it cannot be fair or reasonable that Northern Rock is not prepared to consider any redress at all for such a fundamental error.
"Such customers may wish to consider complaining to Northern Rock about the way they have been unfairly misled and prejudiced here, and consider complaining to the Financial Ombudsman Service if they remain dissatisfied".
What NRAM says
A spokesperson for NRAM says: "We are aware that some customers with loans of more than £25,000 were sent documentation that contained references to the CCA.
"As the amount we agreed to lend them was more than £25,000, our legal advice is that they are not covered by the CCA and are not entitled to remediation.
"We will be writing to these customers to explain the position and to provide them with updated documentation. While we do not believe that any customer will have suffered a financial loss, we apologise to customers for any uncertainty this matter has caused."