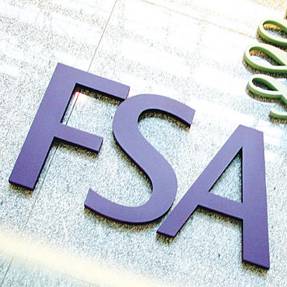 The financial regulator is launching a review into whether people who are retiring are getting a "fair deal" when buying annuities.
The Financial Services Authority (FSA) wants to know if consumers are being encouraged to pick a deal from across the market, instead of being pressured into taking one from their pension provider.
There are fears the annuities market is failing people who are preparing to retire.
An annuity is a product you buy with your pension savings that gives an income until death. Once you have purchased an annuity you cannot change your mind, so it is essential you make the correct choice (see the Annuities Guide). Scouring the market is often known as using the 'open market option'.
The problem is many pension providers write to their customers encouraging consumers to take their annuity, when there could be a better option elsewhere.
Open market option
Financial advisor firm Hargreaves Lansdown says only 40% of people actually use the open market option, adding this is a "market failure".
Website Moneyfacts adds a 65-year-old retiree with a £50,000 pension pot looking could wipe up to £400 a year off their annual income by making the wrong choice.
The FSA review will consider the "detriment" consumers face by not scouring the market, whether particular groups are worst affected, and whether firms are giving pensioners full information about the choices available.
The new Financial Conduct Authority (FCA) will take over the review when it replaces the FSA in April.
Code of conduct
In March this year, the Association of British Insurers (ABI) will introduce a code of conduct, stating providers should:
give investors 'prominent disclosure' of the open market option
remove all application forms from retirement packs
ask consumers suitable medical questions
inform customers of the 'competitiveness' of other providers
However, not all annuity providers are part of the trade body, so not all firms will be held to the charter, which is voluntary anyway.
Tom McPhail, from Hargreaves Lansdown, says: "The open market option agenda has always been about improving investors' incomes and the FSA is right to scrutinise this area of market failure.
"This announcement from the FSA serves notice to any insurance companies which aren't looking after their customers that the regulator has its eye on them."
'Fair deal for consumers'
Nick Poyntz-Wright, the FSA's head of life insurance, says: "An annuity purchase is an important one-off decision that has long term consequences.
"We want to understand the level of potential detriment for consumers if they do not shop around."