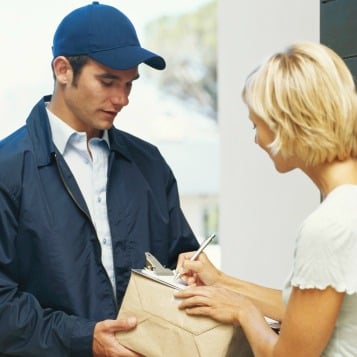 Yodel has been named as the parcel delivery firm that provides the worst service, in a Money Saving Expert poll of over 7,500 users.
A whopping 71% of you who have had goods delivered by the firm rated your experience as bad. Second worst — but a long way off the lows of Yodel — was Hermes, which attracted a 30% bad rating.
Royal Mail's parcel service scored best, with 58% rating their experience as good (to fight back, see our Failed Delivery Rights guide). More users voted for Yodel and Royal Mail than any other firm.
Yodel delivers parcels for a host of major firms including Amazon, Argos, Boots and Tesco Direct.
Here's how you voted:
Your experience of parcel firms
Firm
Good
OK
Bad
No of votes
Yodel
12%
17%
71%
5,047
Hermes
38%
31%
30%
3,773
UK Mail
28%
53%
19%
2,397
City Link
36%
39%
25%
4,434
TNT
35%
50%
15%
2,423
DHL
47%
41%
12%
3,858
DPD
54%
30%
16%
3,398
Parcelforce
55%
35%
11%
4,932
UPS
56%
34%
10%
3,235
Royal Mail
58%
32%
11%
5,579
7,563 different people voted, choosing 39,252 options, as they could vote for multiple firms. Percentages may not hit 100% due to rounding.
We revealed earlier this month that many Yodel customers were left without presents at Christmas after the giant failed to deliver on time for the second year in succession.
Other complaints included parcels arriving with damaged contents, or drivers claiming householders were not in but where customers insisted no attempt was made to contact them.
A Yodel spokesman says: "Customer service is of paramount importance to Yodel and we are disappointed if any of our retail clients' customers are dissatisfied with the delivery of their order.

"However, feedback about our Christmas service from the major retailers for whom we deliver has been very positive and does not reflect the findings in the MSE poll.

"We recognise the need to keep innovating and we are always listening to and welcome consumer feedback. We introduced a number of major changes and improvements to our services last year, including proactive SMS and email delivery alerts as standard.

"We plan to introduce further initiatives to improve the customer experience and make the delivery process more convenient for consumers."