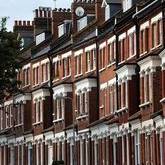 More needs to be done to protect tenants and landlords from being ripped off by letting agents, the Office of Fair Trading (OFT) says.
It studied 4,000 complaints about letting agents, and found many had been hit by surprise charges, introduced once contracts had been signed.
The OFT also found worries about fees and charges in general, as well as poor service from agents.
It says Government and industry should tackle these issues by:
Ensuring there's better upfront information for both tenants and landlords, with fees clearly set out.
Setting up a regulator so landlords and tenants can sort out problems.
Ensuring there's more consistency in the practices used by letting agents, such as the information used for pre-tenancy checks.
Agreeing how to punish agents who break the rules.
Making it easier for landlords and tenants to assess quality, such as by bringing in a recognised logo.
Creating guides to help consumers know their rights.
Setting up a national strategy for the industry.
The OFT will also develop new guidance on consumer protection laws for letting agents and review existing guidance on unfair terms in tenancy agreements.
Its senior director of goods and consumers, Cavendish Elithorn, says: "Our findings show that tenants and landlords are often dissatisfied with their agents, but we also know that most agents want to do the right thing.
"It's important that tenants ask for key information, but we also believe that Government, industry and enforcers working together can have a real impact and improve overall standards in the lettings market."