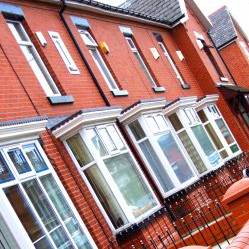 Private rent prices have fallen for the third month in a row as more first-time buyers are getting mortgages, a new report says.
Rents across England and Wales fell by 0.3% month-on-month to reach £732 per month on average, taking them back to levels seen in July last year, according to LSL Property Services.
It comes as the Council of Mortgage Lenders (CML) announced this week that 216,200 first-time buyers became homeowners in 2012 – the largest yearly total in five years. Meanwhile, fixed rates are at all-time lows. This has lessened the demand to rent, the study says.
But LSL warns the rate of falls slowed in January, suggesting rents could be about to increase again.
The south east of England saw the sharpest monthly fall in rents, with a 1.5% drop taking average rents to £744. But the East Midlands saw a 1.2% rise, pushing average rents to £547.
Rents dipped by 0.2% month-on-month in London, although at £1,086 on average, they are still 5.2% higher than a year ago.
Overall, rents across England and Wales are 2.8% higher compared with this time in 2012.
The rental dip seen for the last three months has followed soaring rents, as high numbers of would-be buyers found themselves trapped in renting because they could not get access to a mortgage.