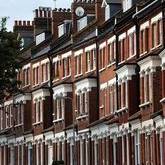 Private rents in England and Wales fell slightly for the fourth month in a row in February, as a more vibrant sales market eased some of the strain on housing, a lettings network says.
Average rents dipped by 0.1% to reach £731 per month, but they remain 3.3% higher than a year ago, according to LSL Property Services (see our House Price Valuations guide).
Monthly falls were recorded in eastern, south-eastern and south-western England, as well as Yorkshire and the Humber.
But Wales saw the biggest monthly increase in rents, with a 1.8% jump taking average rents there to £569. North-west England recorded the strongest monthly decline, with a 1.3% drop to reach £570 typically.
London, north-east England, and the west and east Midlands also posted month-on-month rent increases.
A report by housing charity Shelter this week found that some tenants are turning to payday loans and dipping in to their children's savings to cover rent payments (see the Tenants 'forced to use payday loans' MSE News story).
The pace of the month-on-month average decline slowed compared with January, meaning rents are poised to push upwards again as the market moves into spring, the study says.
The recent seasonal lull follows a period of strong rent increases, with many tenants stuck renting because they were unable to afford a mortgage.
However, the Council of Mortgage Lenders reported yesterday that lending to home buyers has got off to its best start to the year since 2008.