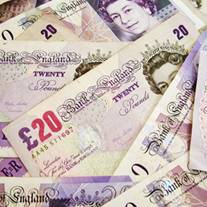 Coventry Building Society is closing its best buy cash Isa, so act now if you want to take advantage of the account, which currently pays 2.8% AER, with a 0.6% bonus for a year.
Application packs will no longer be available for the its 60 Day Notice Isa (issue 3) after midnight tonight.
Coventry must receive completed forms and opening deposits (minimum £1) by Friday 5 April (see our Isa guide for all the best rates).
This is a notice account, so if you need to withdraw money you'll have to wait 60 days to get your cash or, if you can't wait, pay a penalty of 60 days' interest on the amount withdrawn.
The Coventry account does not accept transfers from orevious years' Isas — for accounts that do, see our Cash Isa Transfers guide.
This year's cash Isa allowance of £5,640 — the amount you can save tax-free each year — runs out on 5 April. If you don't use the allowance, you'll lose it.