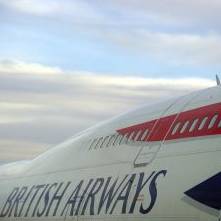 British Airways customers travelling to or from Spain should urgently check whether their flight is still on due to a strike by Iberia workers. The airline left a plane-load of angry passengers waiting in vain because it failed to tell them it had cancelled their flight from Malaga to London City airport.
Scores turned up at the airport only to be greeted by an empty desk, according to one of the affected travellers, Stephen, from Richmond, south-west London (see the Flight Delays Compensation guide for your rights).
BA had planned to bus passengers to a different airport, two hours away, at 10am. But Stephen turned up on time at 12.45pm for a 2.20pm departure, and told MoneySavingExpert.com he saw about 150 other passengers who also had nowhere to check in.
He says a member of BA's ground crew eventually turned up, asking why everyone was at the airport as he thought they had been told to arrive earlier for the bus pick-up.
But all the frustrated passengers waiting in vain said they hadn't got the message.
British Airways and Spanish giant Iberia are both part of the International Airlines Group. Iberia staff have today started the second of three five-day strikes over job and service cuts.
The spillover from the Iberia strike means many BA flights have also been hit, though the airline says it is running "at least a 50% service" from affected Spanish airports at Barcelona, Madrid and Malaga.
BA's official line is it told all passengers of cancellations unless "contact details are not entered into the booking, or in cases where a travel agent made the booking, the agent may be informed and not pass on the message".
No warning
However, it is clear many more weren't told.
Stephen says: "There were no BA staff about when I arrived. Everyone was just hanging around for 45 minutes as none of us were sent this message."
He even says when he tried to check in online this morning, there was no warning of the cancellation, only that he couldn't check in online.
The airline offered to take Stephen by coach to another later flight, but has instead rebooked to fly home tomorrow with Easyjet and will seek costs back from BA.
If your flight is cancelled you are automatically entitled to use the next available flight or take a full refund, regardless of the reason (see the Flight Delays Compensation guide for more).
You are sometimes also entitled to compensation for a delay or cancellation, but only where the airline is at fault. A strike does NOT count as being the airline's fault.
But if an airline cocks up by failing to inform you of a cancellation, it is worth asking for compensation, especially if you've incurred extra costs, such as a different flight at a more convenient time.
A BA spokesman says: "We apologise to customers who did not receive a message. We will do everything we can to make sure that those customers are either rebooked onto alternative services, or issued with a full refund."