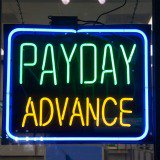 Payday lender MCO has been stripped of its credit licence after allowing over 7,000 people to become unwitting victims of fraud before chasing them for repayment.
The Office of Fair Trading (OFT) says MCO failed to put in place adequate identity checks for loan applicants. It is thought this led to fraudsters targeting the company, and using people's personal details to apply successfully for millions of pounds of loans.
The firm then demanded payment from the fraud victims, despite being aware they may not have taken out loans. When the Office of Fair Trading asked it to stop, MCO ignored its request.
MCO "lacked the necessary skills, knowledge and experience to run a consumer credit business", the OFT said after revoking its credit licence, meaning the company can no longer issue regulated loans.
Earlier this month, the OFT said reckless practices were widespread in the payday loan industry and warned lenders to change their ways or risk losing their licences (see the Payday firms told to play fair MSE News story).
MCO's licence was originally taken away in August, but the firm today dropped its appeal against the punishment. It is continuing to appeal against a fine of £544,505 for breaches of money-laundering regulations.
OFT director of credit David Fisher says: "Removing MCO's licence is a timely reminder that payday and other lenders risk losing their licences if they engage in unfair business practices.
"The way MCO chased consumers for debts they did not owe was unacceptable and caused unnecessary distress to many people."