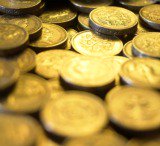 Consumers buying insurance are now better protected thanks to new rules which will stop insurers unfairly rejecting claims because they didn't bother to ask crucial questions.
In some cases, insurers rejected complaints where a consumer had not declared a fact completely irrelevant to the claim. Insurance application forms often only stated deep in the small print that criminal convictions and unrelated medical conditions must be declared.
The new law means insurers have to ask the questions they want answers to, such as those above, instead of consumers having to volunteer what information they think may be relevant.
The rules should give consumers greater protection, if applied correctly, unless they deliberately mislead insurers or are careless in what information is provided.
MoneySavingExpert.com creator Martin Lewis was among industry figures who signed a letter in 2010 calling for the Government to implement Law Commission proposals to loosen the rules on what consumers must declare (see the Call for insurance law reform MSE News story).
"These common sense changes are long overdue," says MoneySavingExpert.com head of editorial Dan Plant.
"They should put a stop for good to the horror stories of genuine insurance claims being turned down because the customer didn't declare a fact that seems totally unrelated.
"For example, in the past, a critical illness policy failed to pay out for leukaemia, because the woman involved didn't tell her insurer about an unconnected ear infection. We're delighted to see the back of such nonsense."
What do the rules cover?
The rules, which came into force on 6 April under the Consumer Insurance (Disclosure and Representations) Act 2012, cover any insurance policy taken out for personal use including home, car, pet, travel, life, critical illness and income protection insurance, health insurance and pension annuities.
It also applies regardless of what method you use to buy insurance, such as via a comparison website.
The rules also apply to insurance renewals made since 6 April. You have a duty to check your renewal notice and notify your insurer if the information held about your circumstances has changed, or is incorrect.
Insurers 'already following rules'
The Association of British Insurers (ABI) says many insurers already take the approach outlined by the new rules.
ABI figures show the percentage of life, critical illness and income protection claims declined for non-disclosure fell from 8% in 2007 to 2% in 2010 after it published guidance on how its members deal with the issue.
It says: "We want customers to take out insurance policies with the confidence that they are covered.
"By placing a legal duty on insurers to ask customers all relevant questions at point of sale, people will know exactly what they need to disclose upfront."