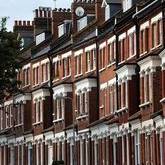 Citizens Advice warns of a possible 'bailiff boom' as soaring numbers of people struggle to cope with council tax benefit cuts.
Council tax benefit was replaced by council tax support last month, which allows councils in England to run their own schemes but on 10% less funding than they had previously (see our Debt Problems guide for where to get help and our Council Tax guide if you think you're in the wrong band).
But Citizens Advice says it is seeing evidence that the number of people worried about paying their council tax has "rocketed" since Government welfare reforms were introduced.
Some 37,000 people consulted its online advice pages about council tax in April – an 87% increase compared with the same month last year – while increasing numbers of people who were struggling to pay their council tax were also coming through the doors of some of its bureaux .
The charity warns that "many more" vulnerable people will be pushed in to the hands of bailiffs, and adds that it is braced for an influx of people being chased by them after being pushed into arrears by the changes.
Almost nine in 10 bailiff problems the charity deals with relate to private bailiffs, who collect debts such as council tax and parking penalties. Citizens Advice says bailiffs often overstate their powers, act aggressively and pile on excessive fees and charges.
It wants councils to sign up to a "good practice" document which was drawn up jointly with the Local Government Association (LGA) and aims to strengthen co-operation between councils and debt advice bodies and lessen the chances of councils turning to bailiffs. It has also urged councils to only use bailiffs as a "last resort".
Research for the Joseph Rowntree Foundation (JRF) recently found that council tax benefit changes would leave 150,000 families paying an average £300 more a year, while 1.9 million claimants who had not paid anything would be billed an average £140 a year.