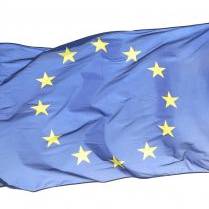 Proposals to give more people access to bank accounts have been announced by the European Commission.
It wants to ensure as many consumers as possible get banking facilities as otherwise they "cannot fully participate in society" by getting paid, shopping, paying bills and transfering money.
The plans will still mean those without suitable ID or with a very poor credit history, such as an undischarged bankruptcy, may be turned down, even for basic bank accounts which offer no overdraft facilities (see our Basic Bank Accounts guide for full info on these accounts).
However, banks will need to give a valid reason for rejecting an applicant, which does not always happen at present.
Immigrants, in particular, often struggle to get an account, and the EU has pinpointed this group as one that needs more access to banking.
The proposal — still a few years away from fruition— to increase the availability of bank accounts is not primarily aimed at the UK, as other countries have a more serious issue with lack of access to accounts. But the Commission says UK consumers may still benefit from the additional measures.
It estimates about 58 million consumers in the EU, which has a population of 500 million, do not have a payment account. The UK figure is about one million.
Commissioner for Internal Market and Services Michel Barnier says: "In today's world, not having access to a basic bank account makes everyday life difficult and more expensive. This proposal will finally give all European citizens access to a basic bank account and enable them to participate fully in the society they live in."