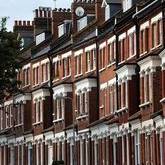 House prices are continuing to rise, with prices increasing by 1.1% last month, Halifax has said today.
The rise has taken the average house price to £166,094 and follows increases of 0.4% and 0.5% in March and February respectively. It also means prices over the last three months are 2% higher than the same period a year earlier.
Prices in the three months to April were also 1.3% higher than in the preceding three months, marking the fifth consecutive increase on this measure (see our 50 House Buying Tips).
It comes amid various Government-backed schemes to help first-time buyers get on the housing ladder, but Halifax says market activity remains subdued by historical standards.
Its housing economist Martin Ellis says: "Weak income growth and continuing below-trend economic growth are likely to remain significant constraints on housing demand during the remainder of 2013."
The Halifax figures contrast with a 0.1% dip in prices in April reported by the Nationwide last week (see the House prices moving upwards MSE News story).