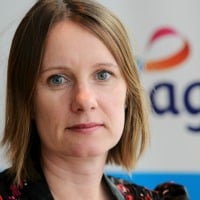 New research from Age UK shows a third of older people are struggling financially, often potentially risking their health by cutting back on food and heating costs. But many of those may be suffering unnecessarily, as the charity's director general Michelle Mitchell explains.
Billions of pounds in benefits designed to keep pensioners out of poverty go unclaimed every year.
Currently, 1.7 million older people are living below the poverty line, while as much as £5.5 billion of pensioner benefits – specifically meant to help those on low incomes – goes unclaimed each year. (Take MSE's Benefits Check-Up to see what you can claim.)
To address this situation, Age UK is today launching its Let's Talk Money campaign to urge older people to claim money which is rightfully theirs.
Nearly a quarter of pensioners polled by TNS for Age UK said they have cut back on luxuries. A fifth admitted they have bought cheaper or less food.
Over half are anxious about even basic costs, such as buying food and keeping warm. Perhaps most worryingly, our research shows a fifth of poorer pensioners cut back on heating their home this winter, despite the bitter weather and the health risks of living in a cold home.
Millions miss out on benefits
Many older people have been hit particularly hard this winter by the double whammy of rising energy prices, coupled with freezing temperatures continuing into March, resulting in increased bills.
As a country we have one of the worst records on levels of fuel poverty and excess winter deaths in Europe. Huge numbers are literally struggling to survive in cold homes, with tens of thousands dying every year as a result.
Financial support is available for many older people. Yet millions are missing out on key benefits such as pension credit, housing benefit, attendance allowance and help towards paying council tax.
Despite over four million pensioners being entitled to pension credit – a top-up for people on low incomes – a third of those who are eligible don't claim it.
If all those who are entitled to pension credit put in a claim, it could boost their income by an average of £1,716 a year – well over the cost of the average energy bill, which currently stands at £1,420 a year.
Breaking down barriers
It may be difficult for some people to understand why pensioners who are struggling to make ends meet are not claiming the cash to which they are entitled.
Thinking they won't get enough to make it worth claiming and not knowing if they would be entitled were the top reasons given to Age UK for failing to make a claim. Other common barriers included people feeling too proud or embarrassed, or believing the claiming process is too complicated or intrusive.
It may also be that recent debates on universal benefits for pensioners, centring on the winter fuel payment, have had an impact on how many people feel about claiming income-related benefits.
But benefits such as pension credit are specifically designed to help those on the lowest incomes, to keep them above the poverty line.
Through this campaign, Age UK's aim is to break down the barriers to claiming benefits, to encourage all those who are entitled to extra help to speak to someone about it and put in a claim – it could make the world of difference.
Any older person worried about money can contact Age UK for free information and advice, including its booklet More Money In Your Pocket, by calling free on 0800 169 65 65, or by visiting the Let's Talk Money website, which also features an online benefits calculator.
Views do not necessarily reflect those of MoneySavingExpert.com.