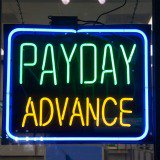 Payday lenders, charities and Government ministers will get together next week to discuss "widespread" issues in the industry.
Consumer Minister Jo Swinson will host the talks, which will focus on whether plans in the pipeline for tougher regulation will be enough (see our Debt Problems guide for help with debt and our payday loans guide for cheaper alternative borrowing).
The meeting will discuss whether the new Financial Conduct Authority, which takes charge of the industry next April, has tough enough rules to deal with it. If the FCA's rules are broken, the regulator can impose unlimited fines and claw consumers' cash back.
But while the Department for Business, Innovation and Skills confirmed plans for a meeting next Monday, it would not give any further details.
MoneySavingExpert.com creator Martin Lewis says: "Payday loans have become a scourge across our society – enticing desperate people to borrow money at extortionate rates using shifty marketing, and sidestepping responsible lending criteria.
"While I applaud the fact the Government is finally taking this issue seriously, for many of us who see the dangers of this type of short-term credit, there is a bitter taste about how long it has taken to get here.

"We needed action before millions of people took out billions of pounds worth of payday loans.
"As long ago as December 2011, many of us gave evidence to a Select Committee inquiry, and the industry was already mature back then.
"This time, we need more than a talking shop. We need a real and speedy lasso round some of the cowboys out there."
'Irresponsible lending'
Monday's meeting will take place days after the Office of Fair Trading (OFT) reveals whether it plans to refer payday lenders for a full-blown investigation by the Competition Commission (see the Payday loan firms told to play fair MSE News story). The announcement is due on Thursday.
The OFT has already uncovered evidence of "widespread irresponsible lending", adding it found "deep-rooted" problems, with lenders encouraging customers to roll over expensive loans and sink further into debt.
Debt charities have accused payday lenders of being "out of control", saying they hand out cash to people who cannot afford to repay loans before hounding them over debts.
More than 7,000 people who contacted debt charity StepChange in 2012 had five or more payday loans – rocketing from just over 700 in 2009.